---
VAINAKH & SVAN TOWERS MADE OF LEGO
&
A DIGITAL RECONSTRUCTION OF THE FORTIFIED VILLAGE OF SHATILI
---
Complete with machicolations, a ladder giving access to the otherwise inaccessible second floor, a quartz block on top (thank you William Dunbar) and an untraditional hinged back wall—a 5-storey Vainakh tower built of Lego during the coronavirus pandemic. (Please click for a larger image.) Perfect for self-isolating, surviving a zombie apocalypse or ignoring Brexit if you don't mind the cold and damp. Just pull the ladder up and hurl rocks down at your frustrated enemies.
---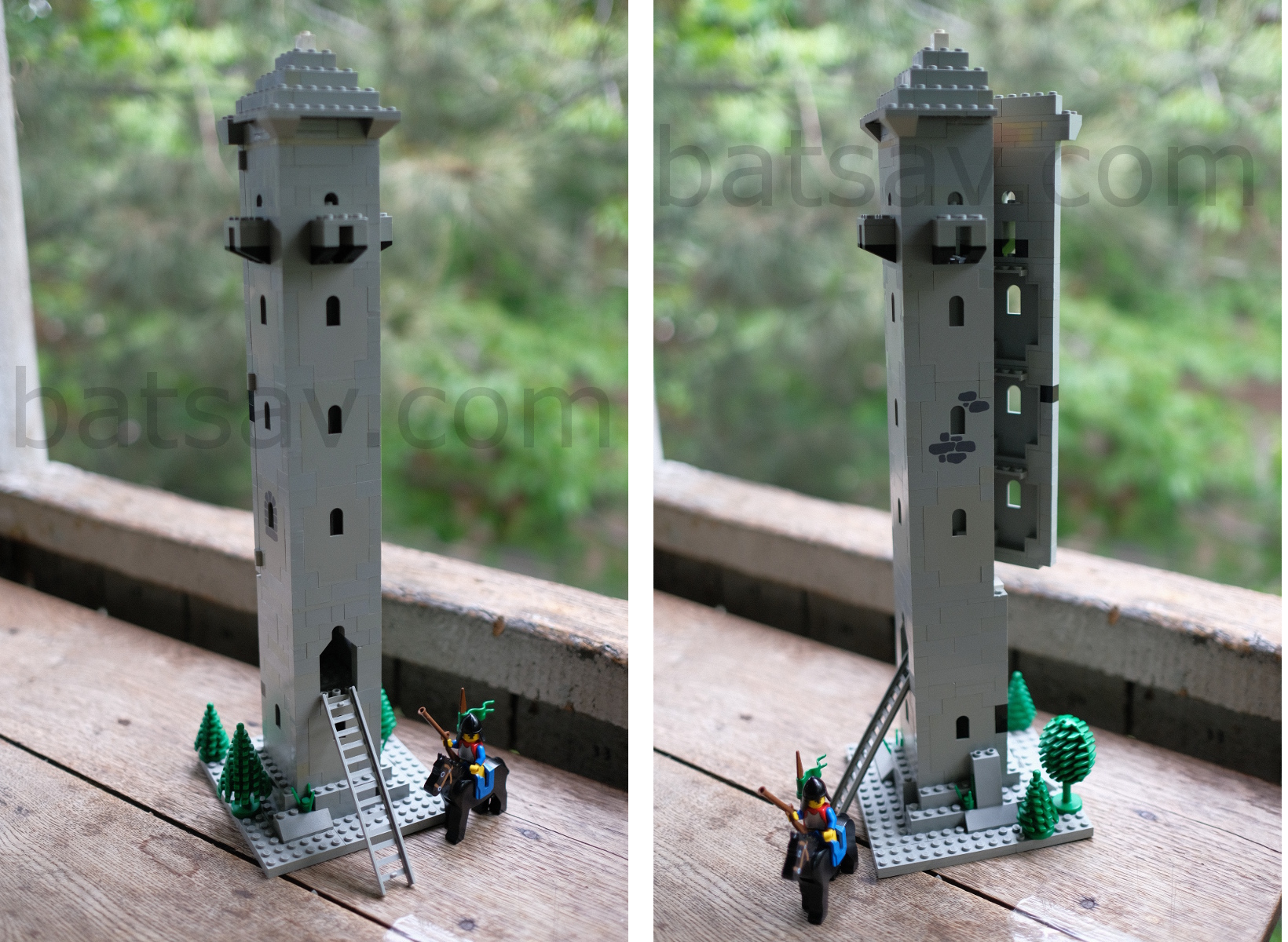 ---
For LeoCAD users: Three Svan tower-houses, patiently improvised with thousands of virtual bricks. (Download the file here.)
---
---
Note (January 2022): The larger of the two towers is 12.5 x 12.5 cm square and 50 cm tall, and the balconies and loopholes are of course pure fantasy.
---
And while we're on the subject of Vainakh towers, the two digital reconstructions below give one a splendid idea of what the fortified village of Shatili in northern Khevsureti once looked like, complete with two long-lost towers. These CGI images were copied from Irine Elizbarashvili, Manana Suramelashvili and Tsitsino Chachkhunashvili's absolutely splendid გამაგრებული ისტორიული დასახლებები საქართველოს ჩრდილოეთ მთიანეთში ('Historical Fortified Settlements in Georgia's Northern Mountainous Regions'; Tbilisi: The George Chubinashvili National Research Centre for Georgian Art History and Heritage Preservation, 2018; pp. 131-132).
(Please click for larger images.)
---
---
Unless stated otherwise or obviously not the case, all the text and images on this website are © A.J.T. Bainbridge 2006-2020
---
Do get in touch! Gmail: alexjtb